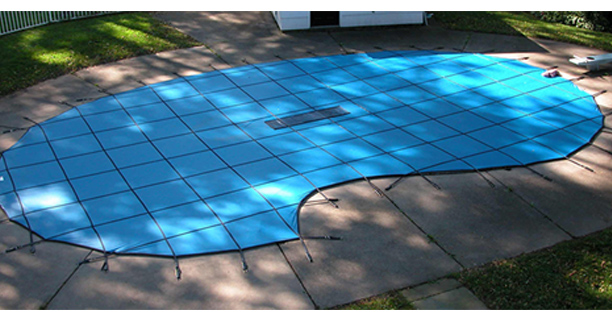 Improved strength and puncture resistance – the ultimate in strength able to withstand puncturing from falling tree branches, deer hooves & stray animals.
100% Sunlight Blockage – NO spring time algae growth.
PVC coated polyester fabric is 30% lighter than standard solid covers.
Comes standard with Commercial Grade Springs on Custom Covers
15 Year Limited Warranty.
Green                              Blue                               Tan